Thiruvananthapuram: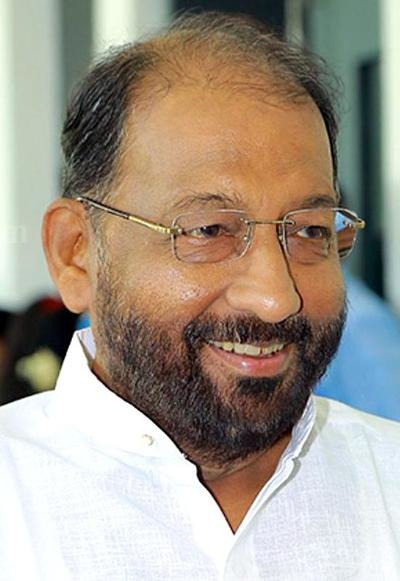 The city will honour actor Nedumudi Venu, who is completing four decades in the film industry. An event, titled 'Nadanam Venulayam' will be organized by the Thiruvananthapuram film fraternity in association with Vayalar Samskarika Vedi on November 26. The event will be held at Nishgandhi Auditorium at 6pm on Sunday.
Minister for tourism Kadakampally Surendran will inaugurate the event. Actor Madhu will deliver the keynote address and Mayor V K Prasanth will preside over.
Nedumudi Venu, who debuted in the film industry with Aravindan's 'Thambu' (1978), is completing 40 years in the industry this year. A National Award recipient, Nedumudi Venu began his career in theatre as a member of drama group of Kavalam Narayana Panicker. He has written film scripts and worked behind the camera as a director. He proved his mettle in character roles both in commercial films and in art films.
"We are focusing on his journey from Nedumudi, a village in Alappuzha to the silver screen and his present status as a renowned actor. He even named his house as Thambu, based on the title of his first film. It was his experience in theatre under the guidance of Kavalam Narayana Panicker that moulded him as an actor. He has already worked in more than 400 films. He has also proved his skills as a musician, mridangam player and journalist. Noted musicians in the film industry will also attend the function," said film producer Suresh Kumar.
As a tribute to the actor, a music concert 'Nedumudi Geethakam', led by Bijibal and dance festival titled 'Nedumudi Bhavukam', by film actors will be conducted after the inaugural function. The function will be attended by well-known names from film industry and politics.
Nedumudi Venu has been a resident of the city for long. He resides at Kunnumpuram, near Vattiyoorkavu. Driven by the passion of becoming an actor, Venu associated with Kavalam Narayana Paniker. His roaring success on stage and his long association with film director Aravindan led to his entry to the world of cinema.
source: http://www.timesofindia.indiatimes.com / The Times of India / News> City News> Thiruvananthapuram News / November 20th, 2017