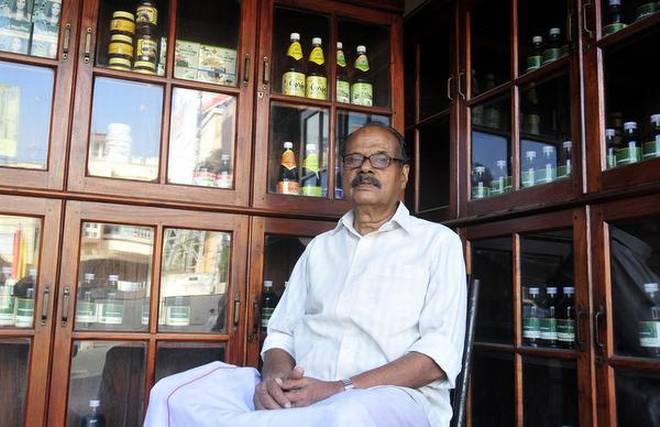 T.E.M. Vaidyasala celebrates a landmark declaration in November
T.E.M. Vaidyasala has long been a well-known Ayurveda dispensary on bustling Vazhuthacaud road in Thiruvananthapuram. Labelled glass bottles filled with dark coloured medicines line the shelves and polished cupboards inside the dispensary. Sometimes, in the evenings and late afternoons, one can spot a few senior citizens having animated discussions here.
The assumption had been that T.E.M. must have been the name of some well-known Ayurveda physician. However, T.E.M. stands for a path-breaking royal proclamation that brought accolades to erstwhile Travancore.
Historic proclamation
Eighty one years ago, on November 12, 1936, Maharaja Chithira Thirunal, the then ruler of Travancore, signed the historic Temple Entry Proclamation. It threw open all the temples under his administration to all Hindus, irrespective of caste.
There was great rejoicing and his action won him applause from all over the country. A "tidal wave of joy and rejoicing passed through every nook and corner" of Travancore.
So carried away was C.R. Ayyappan Vaidyan of Neyyattinkara by the decision, that he decided to dedicate his Ayurveda dispensary in Vazhuthacaud to the momentous declaration and named it as: Temple Entry Memorial Vaidyasala.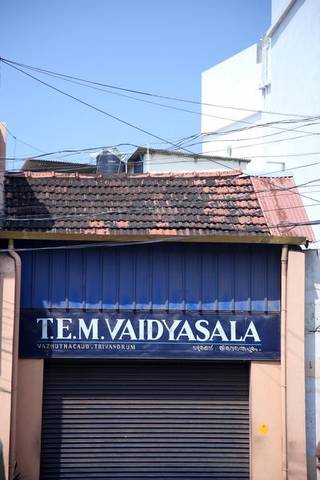 "The Vaidyasala is certainly older than 80 years. My guess is that it must be close to a century. It was established by my father's guru Ayyappan Vaidyan. He was a Sanskrit scholar and Ayurveda physician. Family lore has it that he got the opportunity to learn Sanskrit while making medicinal oils for a Nambudiri family. Impressed by the young boy's intelligence, he was permitted to stand near the kottiambalam while the Nambudiri boys were being taught Sanskrit. In this way, he learnt Sanskrit and also became a brilliant Ayurveda physician. He went on to open a paathashaala for Sanskrit and Ayurveda in Neyyattinkara," narrates P.R. Pathanjali, the present owner of the Vaidyasala.
The Vaidyan married from Thycaud, came to Thiruvananthapuram and established his Vaidyashala. A Gandhian, he was also active in the Sree Narayana movement and was ecstatic when the temples in Travancore were thrown open to all devotees. "He was a staunch Congressman and named his son Swaraj Veerasenan. By then caste barriers were coming down rapidly in Travancore and Swaraj went on to study at Ayurveda College. Unfortunately, he had no children and that is how the Vaidyasala was bequeathed to my father, P. Ramakrishnan Vaidyan. He was also a student of Ayurveda College and had passed the Vaidya Kalanidhi examination," recounts Pathanjali.
The proud owner of a glowing legacy, Pathanjali inherited the dispensary from his father and was also trained by him. However, he admits that since his son is a radiologist, he wonders if it would be possible to run the place for another century. Till then TEM Vaidyasala shall remain as a glowing testimony to a landmark announcement in the history of India.
A ringside view of people and places in the city
source: http://www.thehindu.com / The Hindu / Home> Society> Life in a Metro / by Saraswathy Nagarajan / Thiruvananthapuram – November 15th, 2017