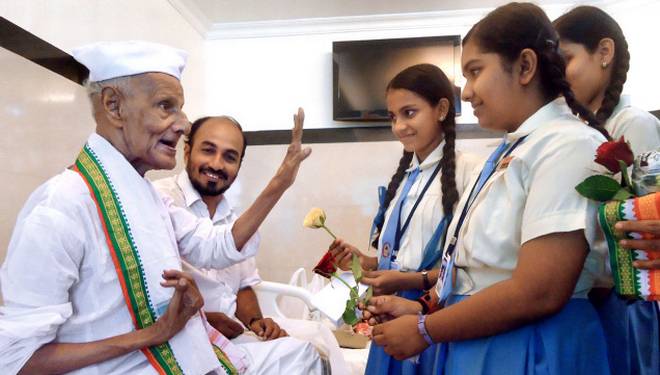 The Kerala native had participated in the Quit India Movement
Freedom fighter K.E. Mammen, who had participated in the Quit India Movement, passed away here on Wednesday morning. He was 96. He had been under treatment for age-related diseases at a private hospital in Neyyatinkara for the past three months.
Mr. Mammen had always followed Gandhian principles. He became active in the freedom movement as a college student. He was first jailed for taking an open stand against C.P Ramaswamy Iyer, the then Dewan of the erstwhile Travancore state. After being denied an opportunity at continued studies here, he shifted to Madras Christian College in 1940. He was ousted from there too, following his participation in the Quit India Struggle.
In recent years, Mr. Mammen had been active in anti-liquor struggles in the state.
source:  http://www.thehindu.com / The Hindu / Home> News> States> Kerala / by Special Correspondent / Thiruvananthapuram -July 26th, 2017