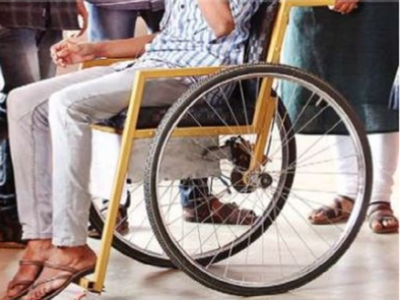 Pallakad :
Six final year B.Tech students of NSS Engineering College, Pallakad, as part of their final year project, have designed a wheelchair which is controlled by sound.
This wheelchair moves forward, backward and sideways following voice command from the person sitting on it. A bicycle iron frame forms the basis of this innovative wheelchair.
It is made in a cost-effective manner and is quite affordable.
The wheelchair with car's viper motor costs around Rs 8,000. The same wheelchair with a better motor and other utility systems can be made within a budget of Rs 10,000.
The wheelchair can bear a maximum body mass of 75kg. The sound command is transferred via a small chip called 'voice module' which is attached to the wheelchair's micro controller.
The innovation could be used for patients in hospitals and other health care centers.
source: http://www.timesofindia.indiatimes.com / The Times of India / Home> News> City News> Thiruvananthapuram News / by Samayam Malayalam / TNN / April 25th, 2018