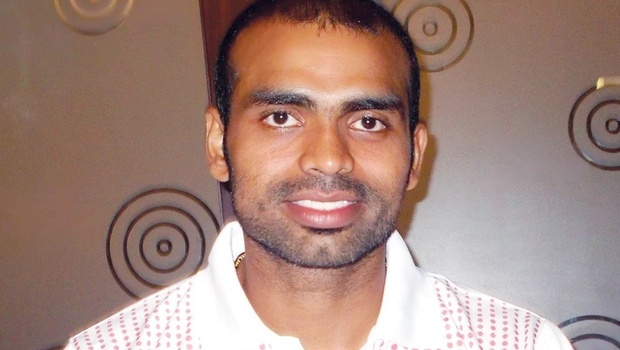 Thiruvananthapuram :
It may sound incredible, but is a hard fact. Hockey is not a recognised sport in the home state of P R Sreejesh – captain of Indian hockey team. Nor are Olympic events like golf and rugby. As India is busy assessing its failure at the Rio Olympics yet again, emerges this case of mismanagement and politicking.
Without the Kerala State Sports Council's (KSSC)recognition, these sports miss out on initiatives and financial assistance from the state government to develop the sport. The impact on trainees is more profound as they are denied benefits like grace marks, quota admissions.
While sports like hockey remain unrecognised, there are dubious inclusions like atiya patiya, tennikoit, arm wrestling, roller skating, bodybuilding, kalarippayattu and even tug of war in the 39-event list  Despite being recognised as the official body by Hockey India in 2014 and fielding a state team at the 35th National Games 2015 and national championships ever since, Kerala Hockey, earlier this year, were denied recognition by the Council ciitng legal tangles.
"There have been 3-4 associations who lay claim to the sport in Kerala. This has been the bane of the sport in the state. Let them solve their differences first because it is the players who suffer ultimately," Sreejesh told Express. "These associations should first set their house in order. Or the Council should sit with Hockey India and form a new state body to govern the sport in Kerala," the goalkeeper said.
According to officials, Kerala Hockey does not have any pending cases in court. "We have spent around Rs 13 lakhs to send state teams for Nat'l championships without government aid," said Afsar S Ahammed, secretary of Kerala Hockey. "Some associations have been affiliated by the Council thanks to backdoor entries while deserving association like ours are often ignored," alleged Afsar.
T P Dasan, the new president of Kerala Sports Council approves. "During tenure of the previous administration, there were some undeserving associations who were selected and we had expressed our displeasure when sports like arm wrestling were recognised without any merit," said Dasan. Kerala women's rugby team had won bronze at the National Games.
"Though the acceptance of rugby has increased, we are yet to be recognised despite continuous efforts. I hope the new administration will look into this," said coach Mahesh Kumar, also secretary of Kerala State Rugby Association.
The rugby body was founded in 2002, but Dasan said its application was being processed. "They had only completed the paperwork recently and it is on our table now. We will definitely consider it," he said.
Golf is still in a nascent stage in Kerala despite making its debut in Olympic stage at Rio.
"We haven't received an application for golf but all associations have to conduct district and state championships for three years and have a presence in at least eight districts to be eligible for recognition," said Dasan.
Classification
He said the Council was planning to classify the recognised sports into low, medium and high priority categories to cater to their demands efficiently. "We plan to take up these issues during the Council's administrative board meeting on August 31," he said.
source: http://www.newindianexpress.com / The New Indian Express / Home> Sport / by Adwaidh Rajan / August 30th, 2016