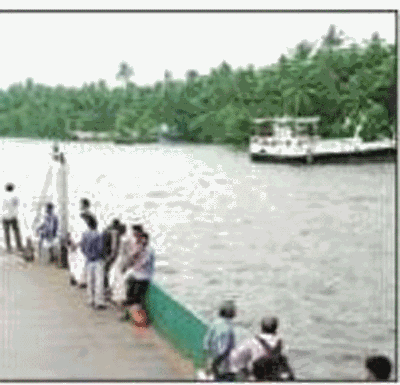 Kochi:
The west wind smelled of betrayal and greater agonies. Kunjappan, who rowed the canoe, is used to this smell. For the last 65 years, he has rowed the boat across the river  to the 'other' world. Under the endless sky, Perumbalam and its natives have remained in isolation.
Nothing much has changed in this island in Alappuzha over the last 65 years. Even as the state heads for yet another polls, there is no hope to bring in development for the 12,000-odd residents of Perumbalam.
A visit to the island exposes the pathetic state-of-affairs. There are no roads. And except for private autos there is no public transport system. The 20-year-old government hospital is in a rundown condition, and the government-run school is almost closed down. Police stations do not exist here. Power supply often shuts down completely, and the shortage of drinking water supply is a perennial issue. Six ferry and two jankars connect the residents with Poothotta in Ernakulam and Panavally panchayat in Alappuzha. "Out of this, two ferry services and one jankar are not operational," said K R Somanathan, the president of Perumbalam Boat Passengers' Association. Around 6,000 people depend on these services daily. The stone-laying ceremony held in 2009 to construct a new bridge linking the island Poothotta is almost forgotten. "People are no longer interested in the bridge. They only hope to get the ferries and jankar back in service after repairs," added Somanathan.
People working in the special economic zone, IT and construction sectors are the main commuters from Perumbalam. In all probability, the present woes are likely to continue for the islanders even after the elections.
source: http://www.timesofindia.indiatimes.com / The Times of India / News Home> City> Kochi / TNN / May 12th, 2016