Kochi :
Dolls, a thousand of them, with curly or straight hair dressed in the national costume of countries including Japan, Norway, Sweden, Africa, America greet visitors when they step into Edith Virginia Greet's neatly furnished office.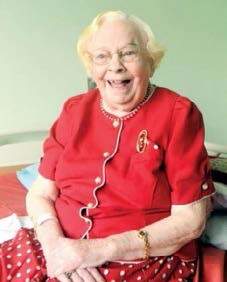 Her adoration for dolls stemmed from her genuine affection for children, remembers Geetha, her personal caretaker who has been living with Edith for the past 39 years.
"She used to say that the dolls reminded her of the pitter-patter of tiny feet and would make it a point to buy them for the children at the orphanage to play. She loved children, which is why she probably went on to start an orphanage in the following years," she added. These kids loved her back and kept visiting her right upto the day she breathed her last on Monday.
Little children as young as three months who were abandoned would be brought to Kanaka Mandiram where Edith stayed. When their number increased, she started writing letters, in the dead of the night, to like-minded people living in the West, praying that they adopt these foundlings.
Many of the children were adopted by well-off families abroad. Over the years, she and Thomas Vadakekut along with other 15 members  started the Edith Greet's Bethel Foundation and was sponsored by Swiss Nationals Laes Walan and Inguar Broden, who had adopted Johanna and David through the Foundation. Bethel Foundation's orphanage, which has over 1,000 children, still runs efficiently at a village in Plamody.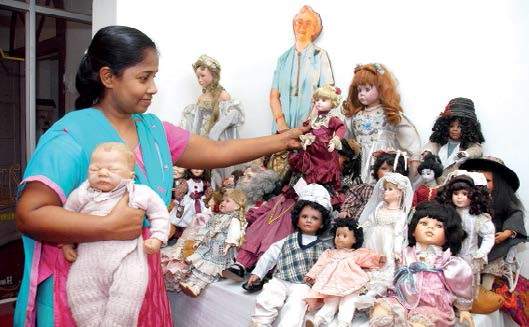 "She got a calling from the God which is why she left her government job in Washington DC after the World War II and arrived in Kerala. She came here with just 12 dollars in her pocket," Geetha says. Esther, now 63, who was adopted by Edith when she was a baby, remembers how well-fed the staff and children at the orphanage were under Edith Greet's patronage.
"It was heavenly. Edith aunty always ensured that we received foreign cloths, cod oil, mineral tablets, chocolates and medicines. It was given to us in boxes. We never ever knew what poverty was," says Esther.
"I can still hear the grinding of peanut. Edith aunty loved making peanut butter which she would go and sell at the Lotus Club. She spent time with the ladies and would come back home for rest. This was another of her hobbies," Esther said.
Her love for children becomes evident by the fact that Edith always ensured that she bathed the children. "She would give us a body message, but never applied coconut oil on our hair. Those senior to us, always said how Edith aunty loved spending time at Baby's room," adds Geetha. Greet's Public School principal Jaya Sabin says she was always a motivation for children. "She had a special way with kids and everybody was so fond of her. She always reminded the children that they could achieve anything in life, if they followed the slogan 'I can, I will, I did'.
source: http://www.newindianexpress.com / The New IndianExpress / Home> Cities> Kochi / by Princy Alexander / Express News Service / February 27th, 2017