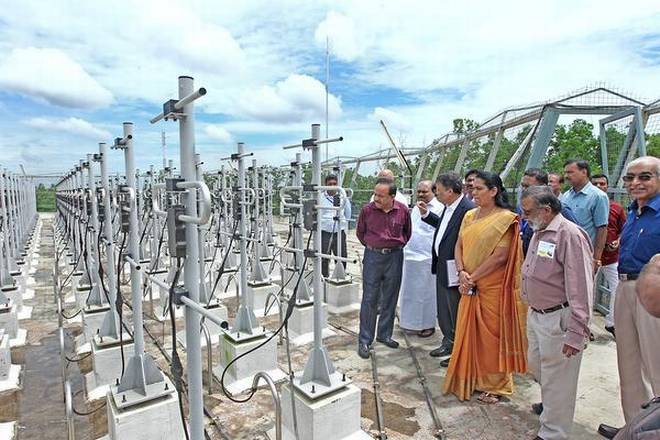 Union Minister says researchers must work towards people-centric science
Union Minister for Science and Technology Harsh Vardhan has said that scientists and researchers have to work towards a people-centric science and emphasised the need for scientific social responsibility on the lines of corporate social responsibility. The Minister was speaking at a press conference after the dedication of the Stratosphere-Troposphere (ST) Radar Facility at the Advanced Centre for Atmospheric Radar Research at the Cochin University of Science and Technology (Cusat) here on Tuesday.
He said scientists and researchers had the responsibility to give back to society. The scientists behind the achievement had to be congratulated because they had followed the call for 'Make in India' and the effort had been appreciated internationally by countries such as Japan, Korea and Sweden. He said climate science was doing well in India, and the country had entered into high quality collaborations with countries like Israel recently.
A handout issued at the dedication of the facility at the university said that it was the first stratosphere troposphere wind profile radar operating on 205 MHz installed in the world. The facility will aid monitor atmospheric wind conditions across altitudes up to 20 km and beyond. The research has applications in meteorology, cloud physics, thunderstorms, convections, atmospheric electricity and climate change.
Mr. Vardhan said India expected to provide optical fibre cable facility to all panchayats in the country by 2018. The 38 CSIR laboratories will be made accessible to students in Kendriya Vidyalayas for two to three weeks to create awareness about the work being done in the laboratories. The programme will help familiarise people with the scientific research being done in the country. The government wanted to create a passion for science among students, the Minister added.
Director of the Centre K. Mohankumar and Cusat Vice Chancellor J. Letha were among those present at the dedication of the facility.
source:  http://www.thehindu.com / The Hindu / Home> News> Cities> Kochi / by Special Correspondent / Kochi – July 12th, 2017