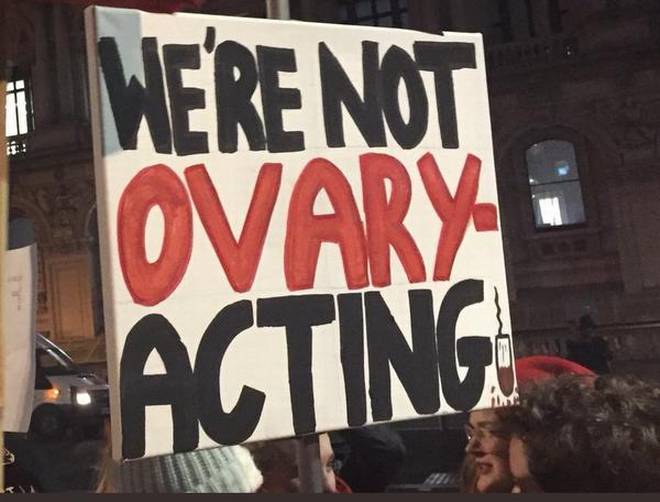 With her #FreePeriods campaign, Amika George hopes to help young girls in Britain stay in school
On a cold London morning last year, 17-year-old Amika George was at the breakfast table when a news story caught her attention. It was about young girls, some just 10 years old, in the northern English city of Leeds missing a week of school every month because their families couldn't afford to buy them sanitary napkins.
A Leeds school had, in fact, sought help from a charity that provided hygiene products to women in Kenya, the report went on to say.
Shocked, Amika knew she had to do something. She launched the #FreePeriods campaign, and prepared a petition that quickly garnered support, with over 1,33,000 signatories. Last month, a thousand protesters, including politicians, activists and models, gathered outside Downing Street to ask for the government's help to end 'period poverty' in the U.K. — by providing free sanitary napkins to the poorest students.
"I think one of the reasons the campaign attracted so much attention is because people have been shocked that such levels of poverty exist in the U.K., considered a developed country," she says.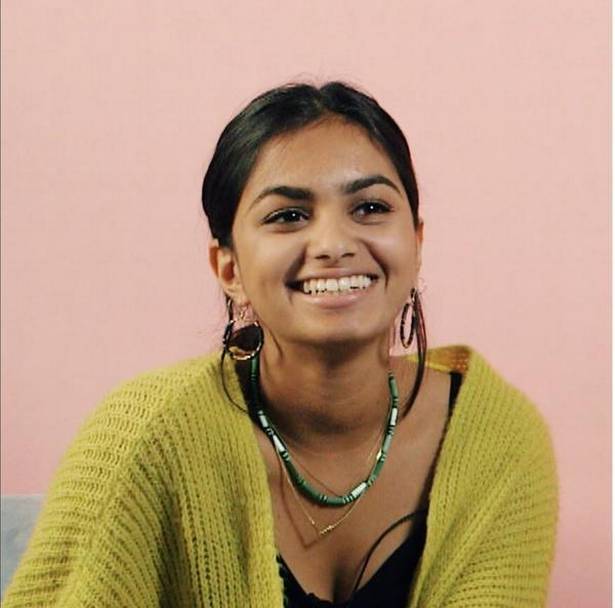 Talking about the motivation behind the initiative, the North London-based student says, "It seemed wrong to me on every level that there were children creating almost primitive, makeshift solutions such as socks stuffed with stolen toilet paper or newspaper. Missing school means falling further behind in academics, and these girls find they are such a long way off from attaining their goals and ambitions, all because they bleed."
Too poor to bleed
The protest garnered widespread media interest. Amika's campaign also tapped into wider sentiment — both about women's equality and the larger issue of poverty in austerity-ridden Britain — with several political parties making commitments to help end the problem.
The Labour party has committed £10 million to end 'period poverty' in schools, while the campaign has spurred the Green party to pledge free sanitary products for women and students from low-income households.
"The root cause is poverty, and while eradicating poverty is a challenging mission in itself, making life better for a small pocket of the population is what I'm aiming at," says Amika. The teenager hopes to now attract the attention of Education Secretary (minister) Justine Greening with her campaign. "I'm encouraged that there are a huge number of people who're working to put pressure on her." Amika hopes to use the impetus the campaign has generated to push for a wider examination of attitudes towards periods, which she believes reinforce the obstacles the poorest sections face.
"There's certainly a feeling now that periods should not be all cloak-and-dagger, as it's been in the past. I'm trying to be as outspoken as I can about menstruation; it's a normal biological process, but we speak about it with embarrassment and shame."
Going places
Given her background, Amika, whose family is originally from Kerala and regularly visits there, is keen to broaden her campaign beyond the U.K., and enthused by the way campaigners, from Nepal to the Philippines, have reached out to her. She is motivated by initiatives such as Kerala's She Pad Scheme.
"I'd really like to connect with campaigners in India to work to end the taboo and help campaign to ensure all girls can access menstrual products. It's staggering that we haven't really moved away from the taboos our grandmothers faced back in their days, but it horrifies me that there are thousands of girls in India who drop out of school altogether and feel ashamed to go back because they have their period."
"It really is a global issue, and I've been contacted by women in many countries saying that period poverty is affecting girls there, so we should all be joined in working to stamp out period poverty across the globe. We really can do it together," says Amika.
source: http://www.thehindu.com / The Hindu / Home> Profile> Society / by Vidya Ram / January 13th, 2018