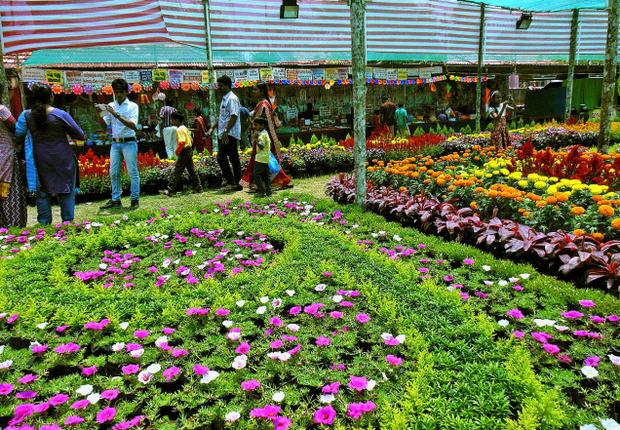 The ninth Thekkady Flower Show, which opened at the Kallarackal grounds here on Saturday, showcased endemic flowering plants like mirabilis and marigold that were once common to the house gardens of Kerala.
At least 200 varieties of flower plants, in addition to the vegetable and fruits plants, have been included in the show. The show has given maximum care to include endemic flower plants as they are best suited to the climatic and topographical conditions here, said T.T. Thomas, general convenor of the organising committee. He said the flower show has tried to renew interest in cultivation of vegetables and flowers on terraces.
The advantages of growing plants in grow bags are that they can be done even in small places.
Even a small family can maintain at least 10 vegetable bags that will ensure availability of pesticide-free vegetables, he said.
The flower show also has arts and cultural programmes in the evening with focus on folk, temple and tribal art forms. Seminars which highlight measures for waste control, energy saving, water protection and small entrepreneurial activities for housewives will be held. Mr Thomas said that on the inaugural day itself, over 3,000 people visited the show. An important feature is that a large number of tourists are visiting the venue, he said. The flower show is being organised by the Thekkady Agri Horticulture Society.
source: http://www.thehindu.com / The Hindu / Home> News> National> Kerala / by A Correspondent / Kumili – April 06th, 2015