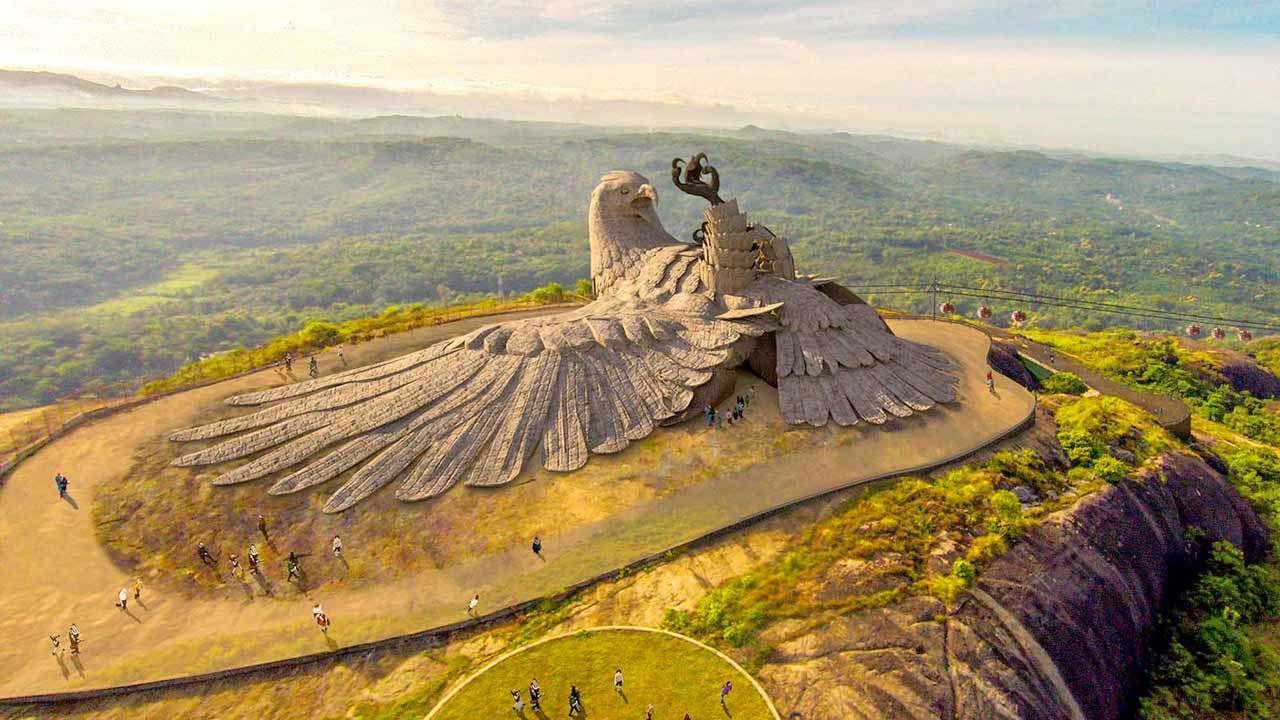 The Jatayu Earth Centre has finally been opened to the public after a long delay. Built at Chadayamangalam in Kollam, Kerala, the tourism centre or nature park has taken over two years and is still being built. Therefore visitors will have access to only certain areas.
The nature park became famous because of a massive statue built to remember the mythical demigod, Jatayu, from Ramayana. Chadayamangalam's Jatayupura is already a big tourist spot because of its links to the epic Ramayana. The new sculpture, developed by filmmaker Rajiv Anchal only adds to the attraction. It is 70ft tall and 200 ft long. It is reportedly world's largest bird sculpture. It depicts Jatayu's heroic fall when he fought Ravana, who was returning to Lanka after kidnapping Sita.
Apart from the sculpture, the Earth Centre also offers adventure activities like rock climbing, rappelling, rifle shooting, and paintball. Offering more than 20 activities the nature park also has an Ayurvedic resort, a digital museum and what it claims to be a 6D theatre, and cable cars for those are not so adventurous. Visitors will have to pay Rs 2500 for entry.
According to a report in India.com, the project is the first ever build-operate-transfer model private-public partnership in the tourism industry in Kerala.
source: http://www.dnaindia.com / DNA / Home> Lifestyle / by DNA Web Team / Thursday – November 30th, 2017