The factory was set up by Britishers in 1935 and production is still on the equipment installed then
 Acclaimed as the highest altitude tea plantation in the world, Kolukkumalai, near Munnar, has the unique feature of preserving the British heritage in tea-making at the factory here.
Located at an altitude of 7,130 ft. above sea level, the factory is housed in a two-storey wooden structure set up by the Britishers in 1935 and the method of tea production is still on the equipment installed at that time.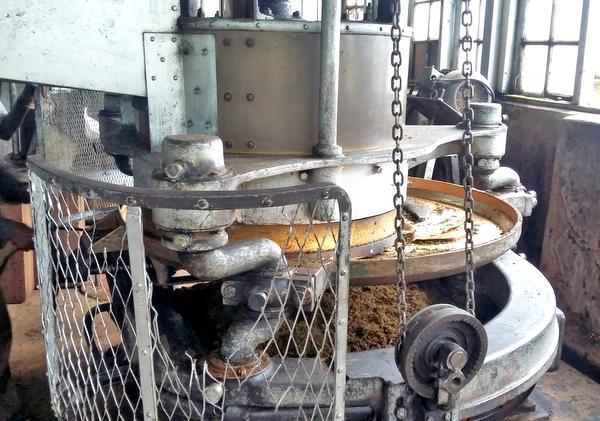 Tea is made here through a process of withering. Manual labour is an integral part of the process, from hand-plucking to the final stage of making tea dust. The factory is set in the ambience of green tea plants on the mountain stretch bordering Tamil Nadu.
Though Kolukkumalai is in Theni district of Tamil Nadu, it is 32 km from Munnar. The story of Kolukkumalai is linked to the tea plantation era of the British Raj in Munnar.
Leased land
The visit of British resident of the erstwhile Travancore Kingdom, John Daniel Munro, to Munnar in 1870s paved the way for tea plantation. He leased the land in 1877 from Poonjar Koikal Rohini Thirunal Kerala Varma and started cultivation of various crops under the North Travancore Land Planting and Agricultural Society. However, it was A.H. Sharp, a European resident who started tea cultivation on 50 acres of land in Munnar in the 1880s.
The tea plantations later extended to the nearby hills, reaching the present border areas of Tamil Nadu. Though tea production in the Kanan Devan Hills is still done in the factories set up by the Britishers, the process and the equipment underwent a lot of change under the modernisation process
An official at the Kolukkumalai factory said the organic method of production is followed here. Since the plantation is located on a peak, the attack of pests is minimum and the natural elements in the soil are preserved. Kolukkumalai also provides a bird's-eye view of land extending up to Kodaikanal and it is also a natural habitat of bird species that are seen in the high altitude ranges.
source: http://www.thehindu.com / The Hindu / Home> National> Kerala / Idukki – October 15th, 2016