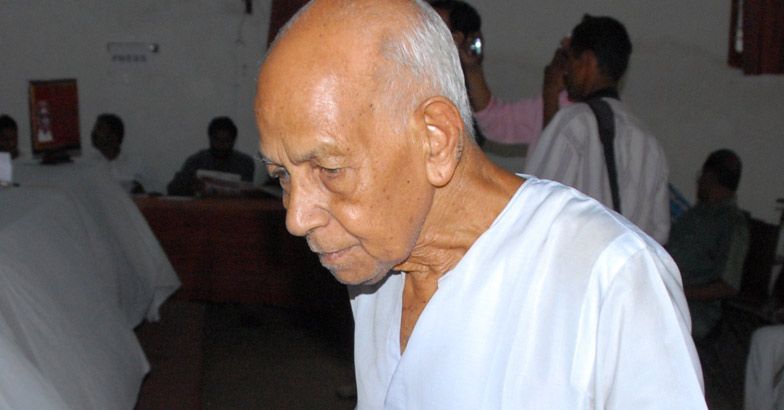 Alappuzha:
Freedom fighter and Punnapra-Vayalar hero P. K. Chandranandan passed away on Wednesday following age-related ailments. He was 89.
Chandranandan, who was the CPM district secretary four terms, had also spent 13-and-a-half years in hiding. Chandranandan was identified with the Pinarayi group in the CPM, though he was Opposition Leader V.S. Achuthanandan's peer in the party.
He was elected as CPM district secretary for the fourth time in October 2006. In 1964, Chandranandan was the secretary of the undivided Communist Party, but when the CPM was formed he became its first district secretary. He also became the CPM state committee member in 1964 and state secretariat member in 1995.
He was also the Travancore Devaswom Board member from 1967-70.
He represented the Ambalappuzha Assembly segment in 1980-81 and was the unit manager of Deshabhimani from 1988 to 1992.
He was also jailed during emergency.
source: http://www.beta.english.manoramaonline.com / Manorama / Home> Kerala / by The Correspondent of Manorama  / Wednesday – July 02nd, 2014