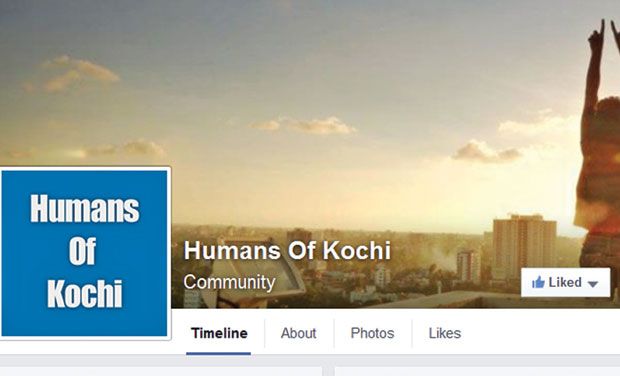 Kochi:
The 'Humans of New York', a Facebook page, that has become an internet sensation, was the inspiration for the 'Humans of Kochi' page, which is slowly gathering momentum. Following in the footsteps of its New York model, which features portraits of people in and around the city, accompanied by short descriptions and just enough information about those who are willing to face the camera, the Kochi version, created by a Kochiite, Lohit Chandran, a B.Tech graduate, is trying to show a glimpse of the lives and stories of people in the city. The stories are written in both English and Malayalam. Lohit, who launched his page on April 10, now has more than 50 stories and 1500+ likes.
Lohit wanders around the city with a photographer and tries to strike conversations at random with people on the street. One conversation and a few photographs later, an interesting part of their interaction is posted on the Facebook page. He says that the page forges an emotional connect with readers. Facebook fans usually like the post, usually comment on it or share it, posting it on their personal walls. Friends of the person whose story is featured sometimes tag the person to let them know that their story appears on the 'Humans of Kochi' page.
Lohit has found it difficult though to keep the page going as most people are not at ease opening up to strangers and decline to the interview. Most women are uncomfortable giving interviews and getting photographed even when the concept of the page is shown to them.
The 'Humans of New York' page was started by American photographer Brandon Stanton (which now has 60 lakh followers), and many cities around the world, such as Paris, London, Singapore, Bombay, Bangalore and other cities have their similar pages.
source: http://www.deccanchronicle.com / Deccan Chronicle / Home> Nation> Current Affairs / DC / Rohit Raj / June 23rd, 2014